The Wilton Drama students are currently working on
Law and Order: Fairy Tale Unit
by Jonathan Rand
Directed by Elizabeth Haugen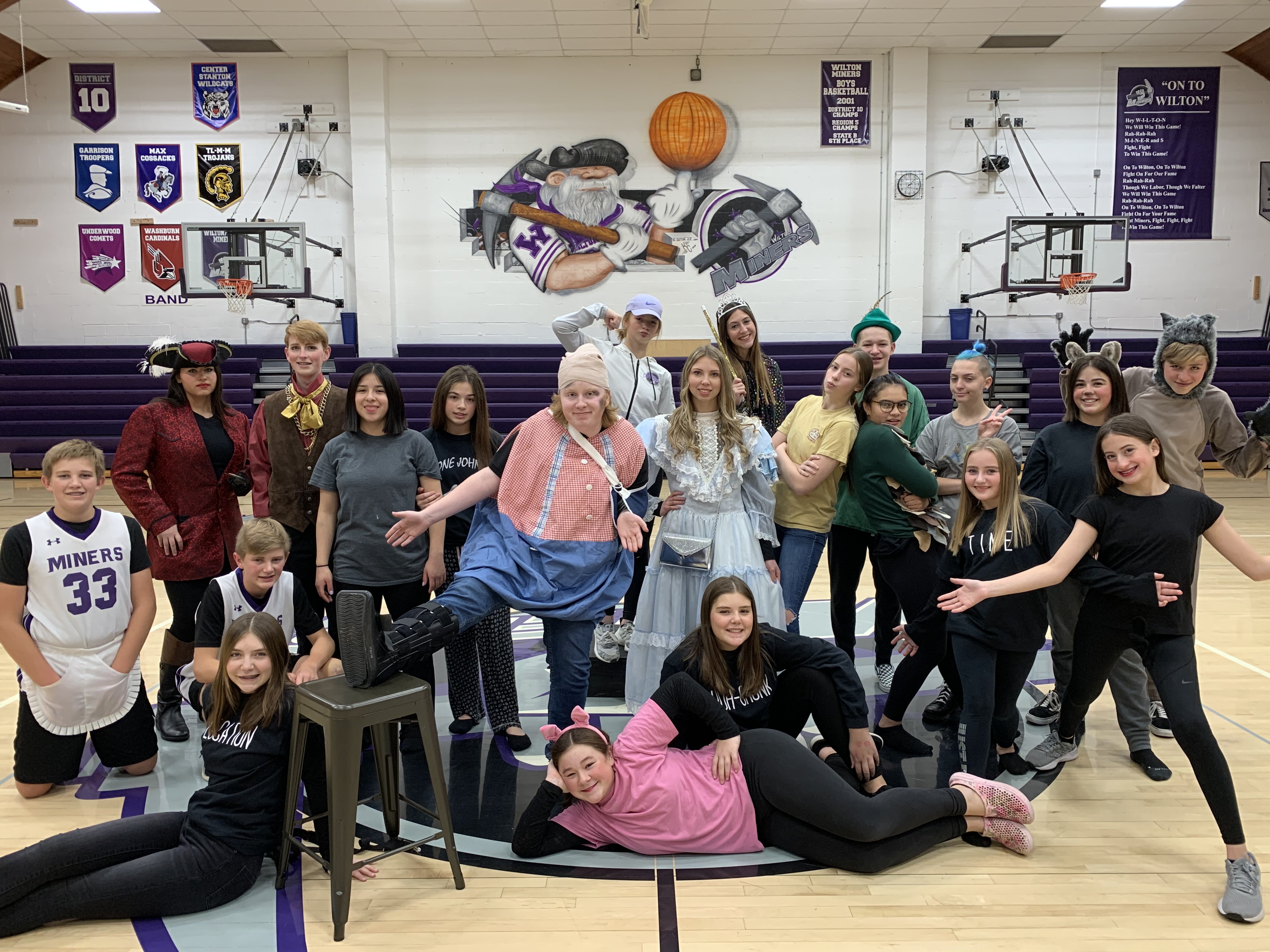 Congratulations to the students for taking 2nd place at the region competition in Hazen on Nov. 10th! We will be advancing to state on Nov. 22/23. Good luck team!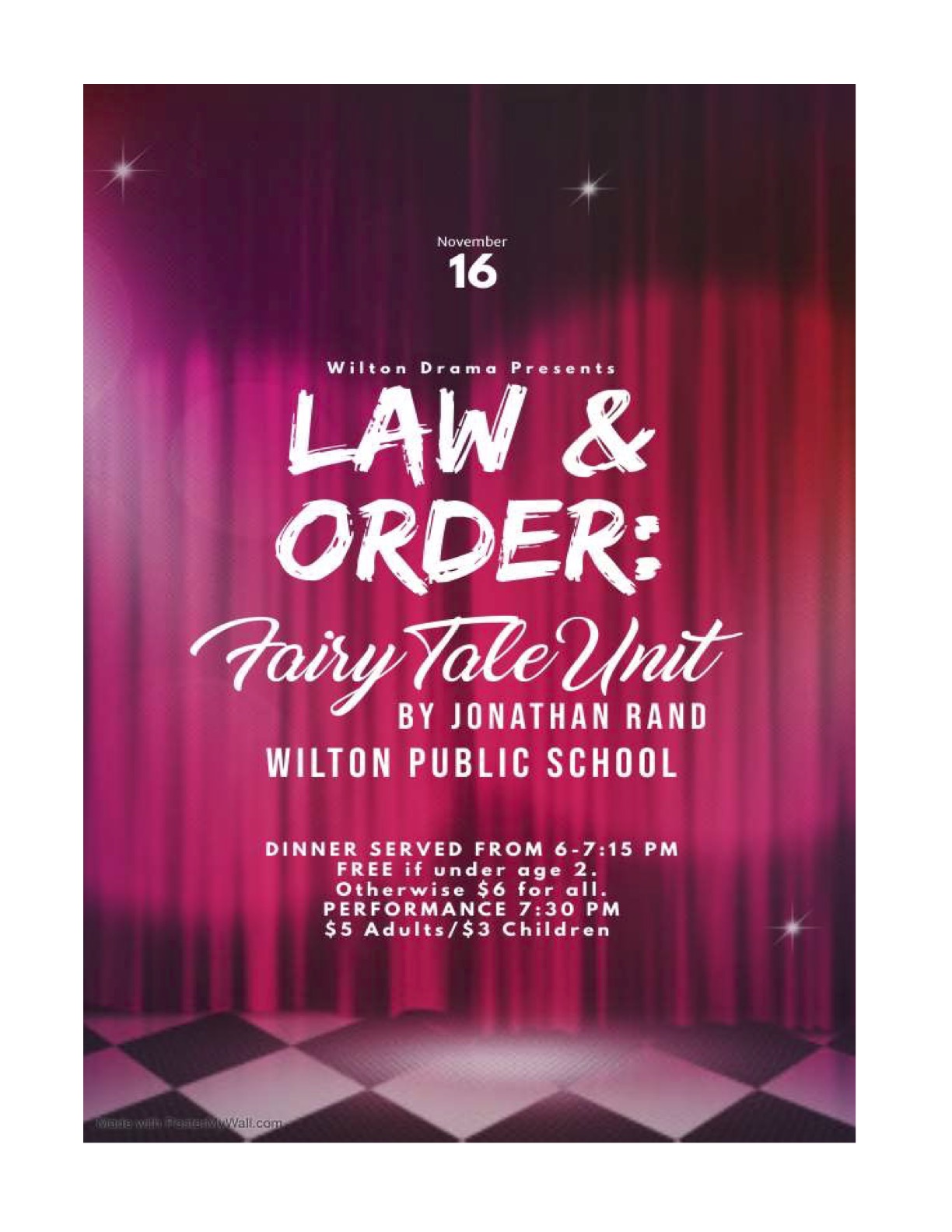 Public Performance – Tuesday Nov. 16th at 7:30 PM at the Wilton School Gym
Pre-show dinner will be served from 6:00 – 7:15. Come support our drama students and enjoy a wonderful supper of knoefla soup, cheesy bread, and pumpkin or apple dessert made by the students.
Elizabeth Haugen has been the music teacher in Wilton since 2012. This is her 8th year as the 1 Act Play Director. In the past she has directed for Village Arts Community and Youth Theater productions in Rugby, and she currently directs for the Shade Tree Players youth theater program in the summer.