Back-to-back individual race champions for Kari (Varsity girls), Erin (JV girls), and Caiden (JV boys). Congratulations Roughriders!!!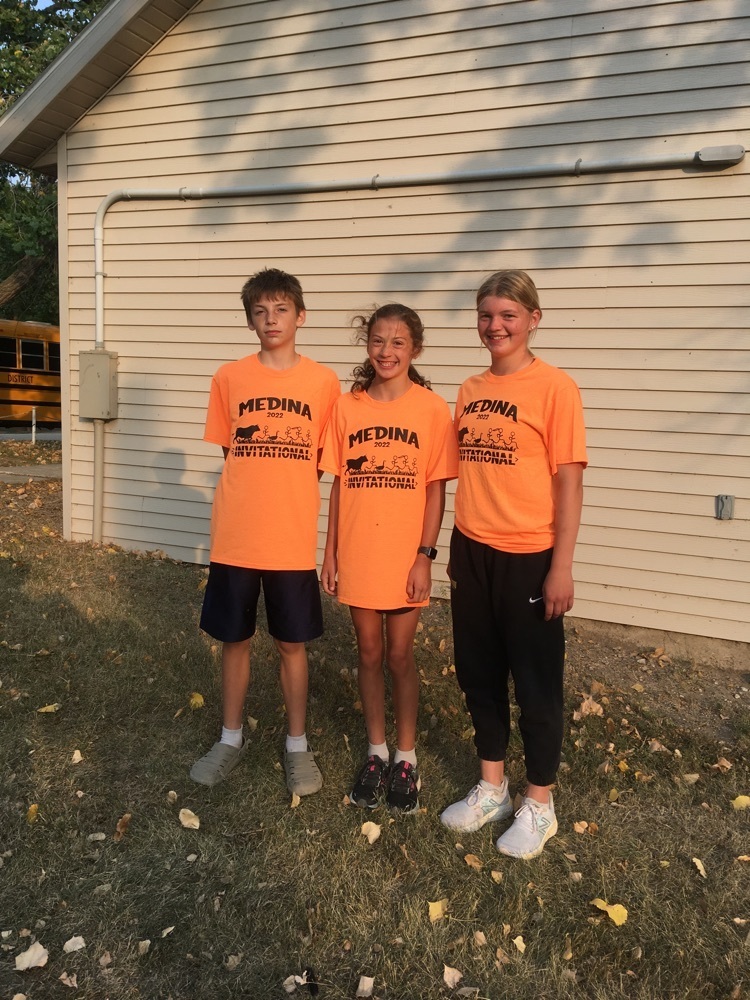 Homecoming Information for the community: Coronation: Friday, Sept. 16 in the gym at 2:45 Pep rally: Friday, Sept. 23 in the gym at 2:00 Parade: Friday, Sept. 23 traveling east down Dakota Ave. following pep rally (2:30) Game: Wilton football field v. Heart River 7:00
Ahoy mateys!! The first winner of the Book Blast Treasure Chest stuffed with cash is Brooklyn! More treasure awaits. If you haven't yet, register and enter contact info for 10+ people who want to support your child's home library:
http://bookblast.booksarefun.com/wiltonPS
Tomorrow your child could be hauling home the treasure!
Meet one of our new staff members!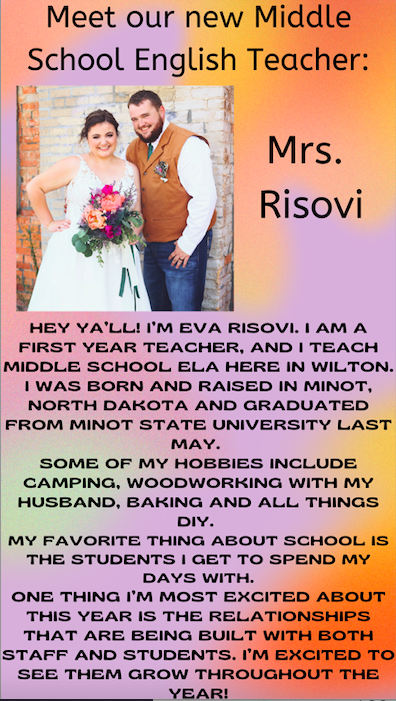 Junior High Football; Southern McLean 32 Hazen 6.

Mr. Jordan will have Redwood open the following days and times for anyone to view: Wednesday, September 14th 7:30am-8:30am Thursday, September 15th 1:30pm-2:30pm
Meet one of our new staff members!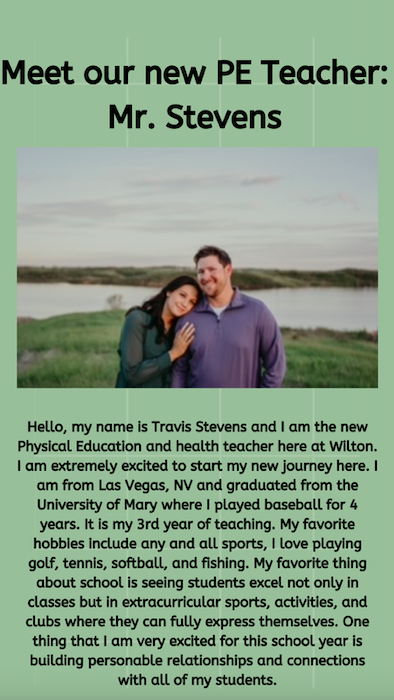 The Book Blast voyage to your student's NEW BOOKS begins today! Just 7 minutes to check out the Map, register your child & begin earning free books. First prize will be given away tomorrow, Sept. 13! Good luck! Questions? Ask Mrs. Quinn.

The school will be testing their new alert system through Apptegy this afternoon. If you have an issues with the alerts please email
kristie.ohlhauser@k12.nd.us
.

The school is looking for fill dirt for the basements of the 2 properties we have purchased. If you know of someone or have fill dirt yourself, please reach out to Mr. Jordan at the school. Thanks!
Meet one of our new staff members!
Huge thank you to everyone who helped make the purchase of our new school tuba possible. Special shoutout to the American Legion Post N 012 and the Wilton PTO!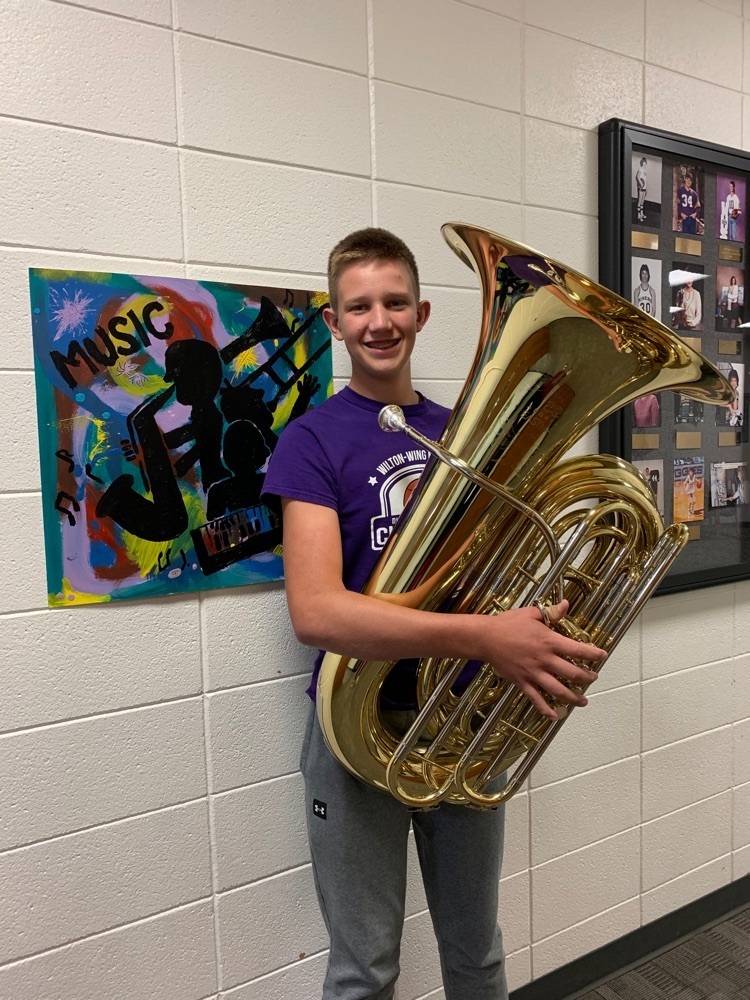 Meet one of our new staff members!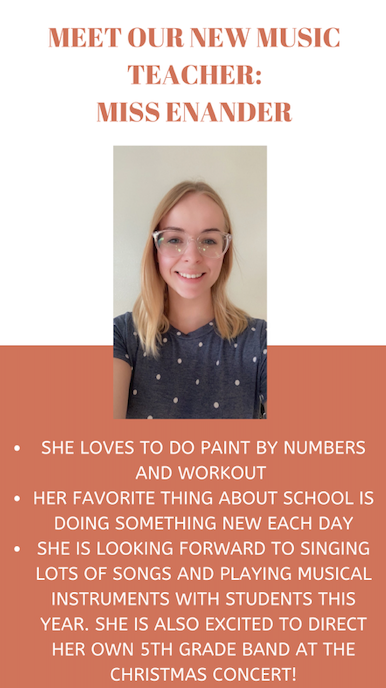 Picture Day Information

Wilton Public School is looking for a full-time elementary custodian and a route bus driver to start immediately. If you know of anyone interested in these positions, have them reach out to Mr. Jordan. Contact information: 701-734-6331
andrew.jordan@k12.nd.us
Mark your calendars for Wilton Public School's NASA event!

Just a reminder that tomorrow night is our 2nd Community Town Hall Meeting. It will be at 7:00pm in the gym. It's a repeat of the 1st one, so if you weren't able to make the last one, please join us!
Memories….Memories…. Make sure you get your school yearbook so you can look back and remember all the fun times at Wilton School!!! 90 pages full of memories!!! Hard cover is $38 Soft cover is $28

Thanks Wilton Lions for hosting a movie in the park!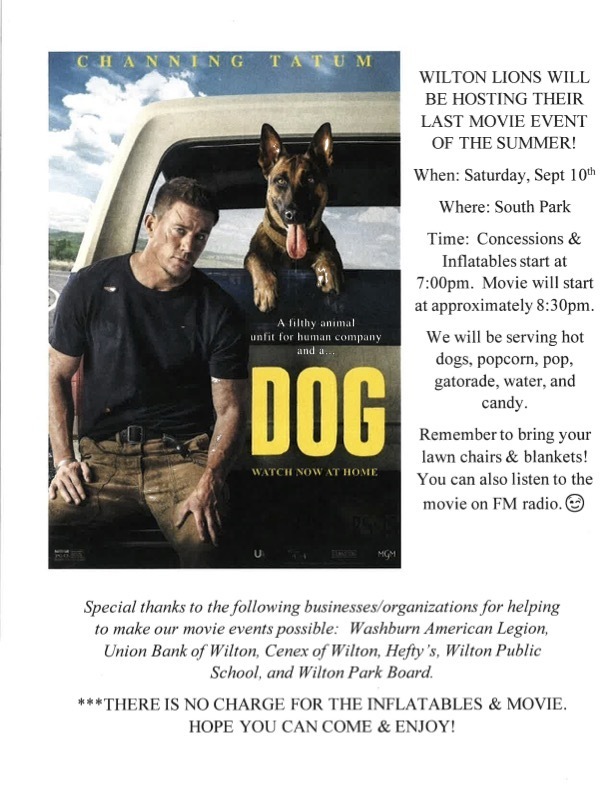 Junior High Football Score: Southern McLean 26 Beulah 8.